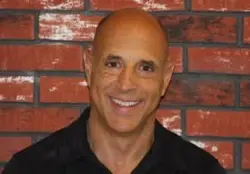 Dr. Dale Friar, Chiropractor

Dr. Dale Friar grew up in a small town in rural Ohio on the shores of Lake Erie . He attended Vermilion High School where he was a four-time all-state athlete, excelling in football and track.
His first experience with Chiropractic was after suffering a sports injury. While long jumping during track season he herniated a lumbar disc and was told that surgery was his only option. 3 days before his surgery and out of sheer desperation his parents decided to try Chiropractic. The results were so phenomenal that it changed the course of his life.
Upon graduation from high school he attended the University of Chicago on an academic and athletic scholarship. Besides achieving academic excellence he also set several individual NCAA rushing records, some of which he still holds today.
Upon completing his prerequisites he moved to Spartanburg South Carolina to attend Sherman College of Chiropractic. While at Sherman he not only acquired a doctorate of Chiropractic degree but his wife Debbi as well. After graduating from Chiropractic College he moved to Lansing, Michigan where he established one of the largest family Chiropractic practices in mid Michigan. In 1995 the lure of warm weather and his wife's desire to be closer to her family prompted a move back south. After several family meetings and consultations with his daughters, Erica and Danielle the only logical choice seemed to be the beautiful historic city of Charleston.
In his three decades in practice Dr. Friar has devoted his entire professional career to helping his patients have better longer lives. Everything that he teaches and advocates in his practice is evidence-based neurophysiology. He practices and teaches the foundational principles of wellness that will help his patients push their physiology towards a better expression of Health. His goal is to help people understand that chronic illness is not caused by bad luck, bad genes or bad germs but bad choices. Better Choices! Better Health! Better life!
His post-graduate training and certifications include:
*Diplomate of the American Association of Medical Legal Professionals
Certification by the International Scoliosis Research Center
Certified Cox low back and leg pain practitioner
Certification in Clinical Nutrition from Parker Chiropractic College
Certification in Functional Dry Needling
Board eligible for Certified Chiropractic Wellness practitioner
Post graduate training in Spinal Decompression
When he is not busy treating patients in his office you can find him spending time with his wife Debbi, his two daughters Erica and Danielle and his grandsons Hendrix and Harvey. He also enjoys an active lifestyle which includes participation in sports, weightlifting, cardiovascular training and anything outdoors. He has been participating in community activities for over 20 years and continues to serve the cities of Mount Pleasant and Moncks Corner in every capacity when time permits.