Conditions Treated By Our Mount Pleasant Chiropractor
Do you have pain, weakness, or mobility loss that gets in your way? You may have a chiropractic condition that requires a comprehensive treatment plan. Our Mount Pleasant chiropractor, Dr. Dale Friar, treats patients with a variety of chiropractic conditions and injuries. He understands that every condition is as unique as you, so he always starts with a thorough and accurate diagnosis before customizing your care regimen. No matter what your condition, our chiropractic team at Sweetgrass Health & Wellness will make sure your treatment is comprehensive.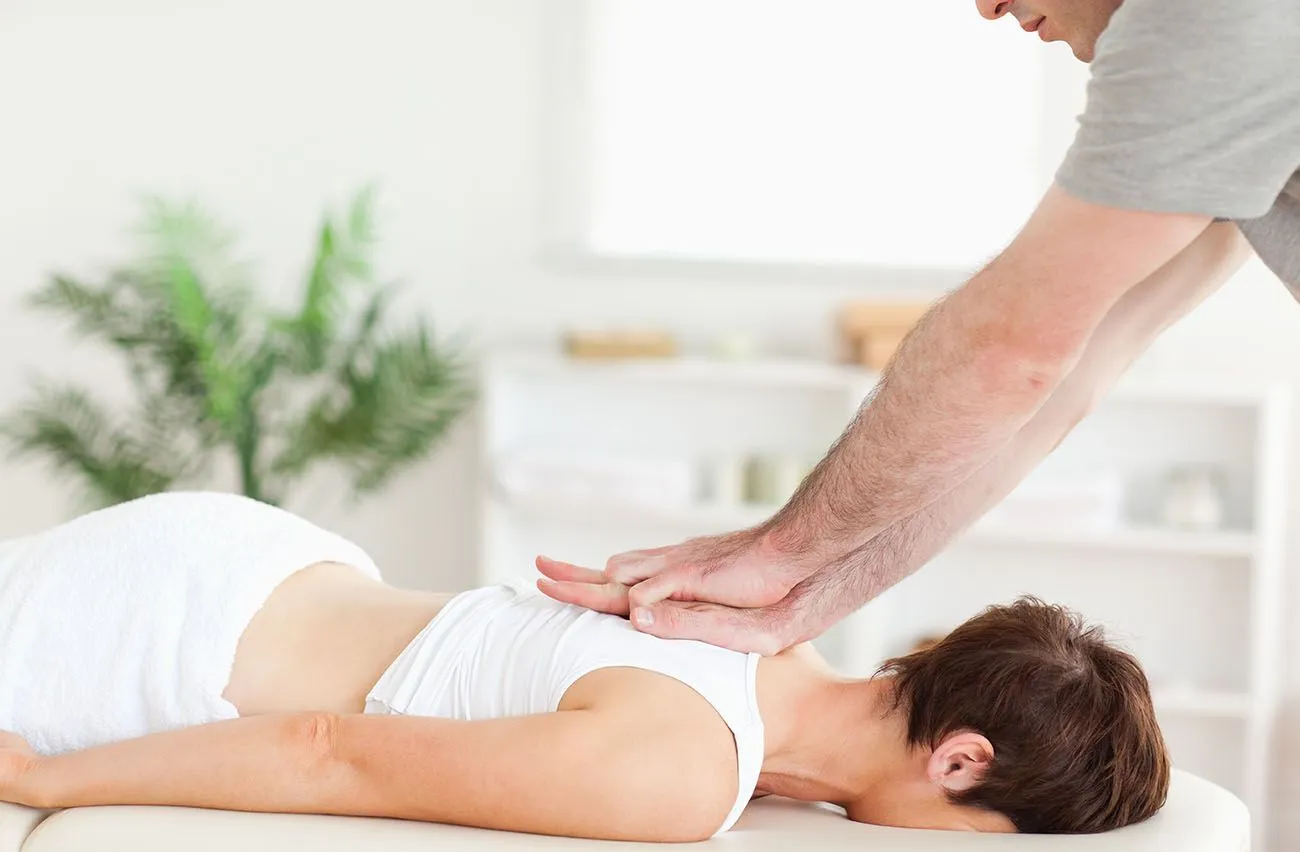 Here are some of the most common conditions we treat with chiropractic care in Mount Pleasant:
Back Pain
As one of the most common conditions that brings patients to our clinic, back pain comes in many forms and has many causes. The location, severity, and nature of your back pain will tell us more about your treatment needs. For example, lower back pain may be caused by anything from sciatica to lifting heavy weights, while upper back pain often points to long-term posture problems and misalignment.
Neck Pain
Tension, pressure, and misalignment are common causes of neck pain, which can seriously interfere with your daily life. Untreated inflammation and misalignment can make it impossible for your neck to properly move and support your head, and many spinal problems originate in the neck too. Our chiropractor's goal is to reduce inflammation at the source of your pain so that your neck can heal properly and respond to chiropractic adjustments if necessary.
Joint Pain
Your knees, shoulders, elbows, and other joints depend on an intricate system of soft tissue and bone to work correctly. If you have a condition or injury that causes chronic joint pain, our chiropractor wants to find a solution. Any damage to your muscles, ligaments, or tendons will affect your ability to use your joints properly, and any misalignment in your spine could also reduce your strength and range of motion.
Headaches and Migraines
If you suffer from headaches or migraines, you need a long-term solution rather than a quick fix for your symptoms. Tension, spinal misalignment, hormonal changes, and even everyday stress can all cause recurring headaches and migraines, so our chiropractor will do his best to figure out what causes yours. If misalignment or muscle tension is part of the problem, chiropractic care may help relieve your pain and prevent headaches from recurring.
Visit Our Office In Mount Pleasant, SC
Of course, you don't need a specific diagnosis to benefit from chiropractic care. Our chiropractic team also helps patients achieve a wide variety of health and wellness goals, from weight loss and proper posture to nutritional balance and injury rehabilitation. Call (843) 971-0540 to schedule an appointment with our Mount Pleasant chiropractor today.